Local outreach provision for schools & colleges
Here you will find information from local education institutions who provide a range of outreach provisions for schools and colleges. If you have any questions about the available outreach opportunities locally, please contact the institution directly, or contact us
Bishop Grosseteste University
Our outreach team provides free information, advice and guidance sessions for schools and colleges across the UK. We offer a range of activities that can be tailored to meet the needs of your audience, and can be delivered both on our campus and at your institution. Sessions are designed to raise awareness of the benefits of university and inspire your students to think about their future.
Some of our most popular sessions include:
Benefits of Higher Education
An introduction to Bishop Grosseteste University
Course specific presentations, including guest lectures from our academic team
Student Life (this can be delivered by current BGU students)
Student Finance
UCAS and Personal Statements
Routes into Teaching
Critical Thinking Workshop
Revision Skills Workshop
Which Course? Which University? – how to research higher education
In addition, we run a series of activities throughout the year including University Experience Days and Subject Masterclasses. The best way to stay in touch is by subscribing to our newsletter HERE 
Working in partnership
For Schools and Colleges who are interested in forming a partnership with BGU, we are able to offer a number of benefits in return for structured engagement with students. Watch the video below to find out more about our Higher Education Transition Programme.
Widening Participation Programmes
Our programme is aimed at raising the aspirations of groups of young people who may be less likely to go on to study at Higher Education level. Find our more about of Next Steps and First Steps programmes by watching the video below.
How to book
To book a session or to find out more please get in touch.
You can also see our forth coming events, including IAG sessions, Masterclasses and Open Days in the events listings. 
LiNCHIgher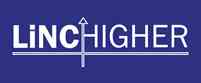 Helping raise young peoples aspirations to make an informed decision to their Higher Education options 
Our programme of outreach intervention is fully funded by the Office for Students and is build around a progressive programme designed for students in years 9-13 to improve progression to Higher Education. The programme includes a progression framework of termly outcomes addressing target students' identified needs.
The framework focuses on:
improving our student's understanding and preparedness to enable them to make informed choices about the specific requirements through which students can realise their aspirations for transitions between Key Stages.
improving their passion and ambition enabling students to explore, identify and articulate their passions and aspirations giving positive incentives for choosing post-16 and post-18 pathways.
Our programme is designed for specific year groups, as well as those with the greatest barriers to Higher Education, and are delivered by our experienced education and outreach professionals and from across our partner institutions, and selective 3rd party specialists. We deliver in schools & colleges across Lincolnshire, as well as through our online learning platform LiNCHigher Learning, via resource development and webinars via LiNCHigher Live.
The LiNCHigher Team
Our team facilitates sessions in schools and colleges, organising external speakers and events and coordinate trips to university and college campuses. They also work with parents and carers, hosting information sessions at schools and online. We also work with local community groups to ensure young people are fully supported.
In addition to our delivery programme of support, LiNCHigher provides funding to our target schools and colleges, as well as CPD courses and qualifications for school staff. 
How to book
To book a session please contact your School Engagement Officer, or to find out more please get in touch.

NCS exists to engage, unite and empower young people, building their confidence so they can go out there and achieve their dreams, no matter where they're from or what their background is. From the life skills they develop to the friends they make, our ambition is clear – we want to give teenagers an opportunity to unleash their potential, to build their self-belief and get them prepped for life after school.
Designed specially for 16 and 17 year olds, the NCS experience gives young people a clearer idea of what they want from their future.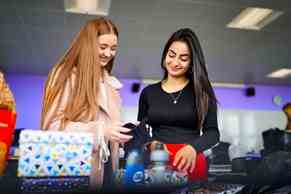 We help teenagers realise that big, exciting things can come from feeling a little bit overwhelmed.
The NCS experience might last just a few weeks, but the impact? That lasts a LOT longer. Over 500,000 people have already done NCS 
Registeration for the NCS Summer Programme are now open. Also, NCS Connect; is a digital hub created just for young people! Here, they'll find all sorts of content that'll help them be epic, live life, do good, and of course, go party. From life lessons to playlists; skills builders to creative inspiration; fun challenges to Do Good projects, NCS Connect has it all.
For more information about the NCS programme, visit the NCS website
_____________________________________________________________________________
NCS (National Citizen Service) has launched free online resources to help teachers support their Year 11 students during lockdown and prepare them for the future.
'Skills Booster'  forms part of the NCS FE and schools support. Launched last year, the programme has already supported over 500 schools and benefited more than 80,000 students across England.
NCS new curriculum resources will focus on personal development, volunteering and social action, ensuring that all students from mainstream and non-mainstream settings are supported to be 'world-ready and work-ready',  aligning with the Government's focus on employability and the 'levelling-up' agenda
Four lessons  supporting Year 11 teachers and their students cover self-belief, hope and gratitude, being connected and employability, ensuring that ambition, aspiration, return to school and formal learning is not harmed by COVID. 
Sean Costello, Head of Education Engagement at NCS, said:  'Skills Booster'  offers teachers the crucial support they need in helping to keep their students motivated and focused on their  educational and career goals at this  challenging time.
"We know that schools and colleges have been hit hard by the pandemic, with teachers working tirelessly to ensure that our young people  continue  to learn and do not fall behind as a result of  lockdown.   There are concerns that Year 11 students will return to school with major deficits in their learning and development.
"We hope our free resources will help teachers and students cope with the stresses of remote learning, and ensure that they are supported in making the transition back to the classroom once lockdown restrictions have eased." 
NCS 'Skills Booster'  is designed to have a direct positive influence on the school curriculum and student outcomes. To date, NCS has already had over 570 schools register for 'Skills Booster'. To access it yourself, please register.
Alternatively, contact the NCS Education Engagement Team by email at education@ncstrust.org.uk
The Transitional Team based within the Student Wellbeing Centre at the University of Lincoln are part of a 2 year funded project focussing on the transition from further education into higher education. A large part of our role involves delivering outreach work to schools and colleges with a focus on topics such as Managing Change, Emotional Fitness , Next Steps and Getting Ahead. The Transitional Team also provide advice and support for incoming students to the University of Lincoln, ensuring any support needs they may have are discussed early on in the process.
For more information on booking a session at your school or college, or to access our teacher resources, please visit our website
Greater Lincolnshire Enterprise Adviser Network

Enterprise Adviser Network: Funded and delivered by the Greater Lincolnshire LEP and the Careers and Enterprise Company
The EAN aims to bridge the gap between business and education by matching schools with a volunteer (Enterprise Advisor) from a local business. This collaboration ensures the school or college careers and enterprise provision has strategic input from a business perspective and reflects the labour market and current employment landscape. The programme's broader aim is to support schools engagement with businesses and to increase students encounters with employers and the work place. For example, active Enterprise Advisers regularly deliver talks and workshops directly to students, plus support Career Leaders and Senior Leaders to put together bespoke work experience programmes, business projects and insight days for students.
Schools and Colleges can access free support via their dedicated Enterprise Coordinator. Enterprise Coordinators have a huge network of businesses and support services at their fingertips, plus act as the experts on the Gatsby Benchmarks, improving and developing a school/college wide Careers Strategy, and supporting Career Leaders to complete a termly Compass evaluation.
For more support, contact your dedicated Enterprise Coordinator. If you are not yet part of the Enterprise Adviser Network, but would like to get involved please contact:
Natalie Poole, Skills Delivery Manager (GLLEP) - natalie.poole@lincolnshire.gov.uk
See more on the GLLEP website: Working with Schools and Employers, Give an Hour
Careers and Enterprise Company Website - https://www.careersandenterprise.co.uk/schools-colleges
Contact for Greater Lincolnshire area - Natalie Poole, Skills Delivery Manager (GLLEP) - natalie.poole@lincolnshire.gov.uk