Since 2017, we have worked with students from across Lincolnshire whilst navigating their path to their future. 
Here you will find information from some of those students, and the advice they would pass on. If you want to learn more about fellow students from Lincolnshire and what they have gone on to achieve, look no further than our From Here to Career video series with early career individuals each with their roots in Lincolnshire.
Hear from students who have attended our events, and how these events have helped them.
Key advice from graduates of Bishop Grosseteste University and University of Lincoln:
What to look for in private rented student accommodation
Hear from Georgina, who studied at Bishop Grosseteste University. 
- 2 minute read
What skills do you get from University?
Hear from Bethany, who studied at Bishop Grosseteste University, about the skills she gained whilst studying for her degree.
- 4 minute read
How to approach your dissertation
Hear from this University of Lincoln Graduate about their experience writing their Undergraduate Dissertation.
- 4 minute read 
What you need to know about planning a gap year
Hear from Beth about her preparation planning a gap year between studies.
- 3 minute read
Hear from Stefan, who studied at Boston College and worked closely with LiNCHigher. 
Want more like this? 
Read about the University of Lincoln Graduation experience, written by Ellen. 
"Graduation is an important part of every student's life because it acknowledges your achievement; I know it personally was for me.
During those long nights where I would be up to see the day light breaking, finishing off my assignments; envisioning my graduation day was the one thing that motivated me to push through the challenges that university brings...
I am proud of my friends and myself for getting through the tough times at university, but I will miss the community and the social aspect of being a student."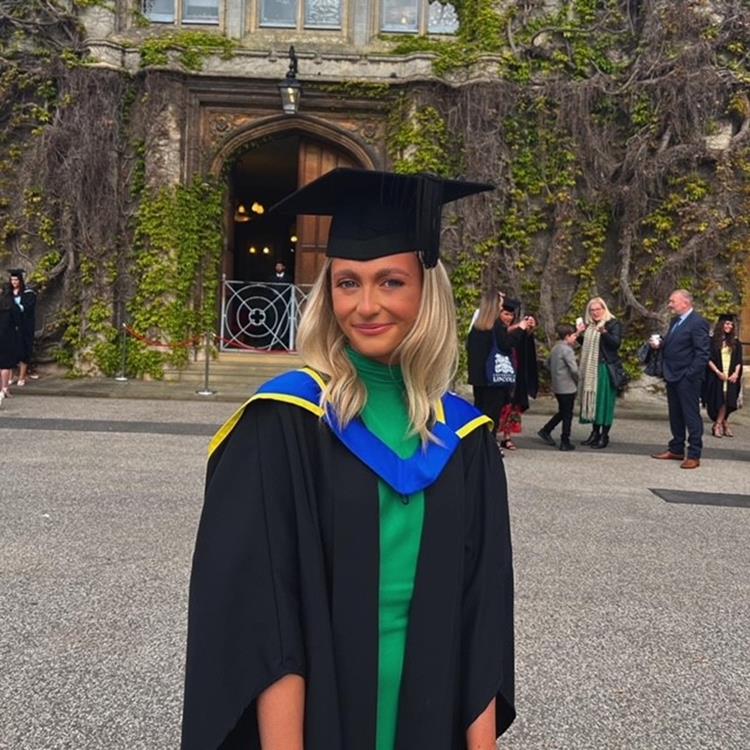 [Pictured] Ellen Reed graduating from the University of Lincoln with a degree in Events Management