Educators CPD & Professional Development Information
In this section you will find a range of information relating to CPD and Professional development for teachers, SLT and careers leads. Should there be information missing, or you have specific CPD requirements, please dont hesitate to contact us. 
Events
LiNCHIgher and our partners host, and fund, a range of CPD courses and events for educators. To see the forthcoming schedule please visit the events page 
For more information and to enquire please contact Bishop Grosseteste University
Career Development Professional Apprenticeship
This is a degree level equivalent qualification, and no previous qualifications in Careers Guidance are needed to enrol on the Apprenticeship.
Ideal for members of staff already undertaking a careers role and those seeking to develop their skills and gain a qualification within this area.
It will support your organisation to work towards a Quality in Careers Standard, as recommended by the Department for Education.
The cost of the qualification can be covered through the Apprenticeship Levy. Alternatively, if you do not pay the levy the 5% cost for the qualification will be a total of £450.
This Apprenticeship will enable you to practice as a qualified Careers Professional. You will be able to register as a UK professional with the Careers Development Institute and gain an OCR level 6 Diploma in Careers Guidance and Development as part of your training.
Careers Development Professionals are typically found in education settings, training organisations, Careers and Employment Services and human resource/ learning and development departments in both the private and public sectors. The broad purpose of the occupation is to assist individuals before and during career transitions to develop long and short-term career strategies. You will need to be employed in a setting where you are able to demonstrate the required Apprenticeship duties.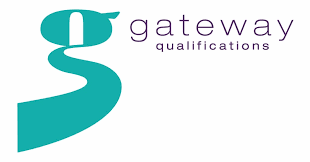 Level 3 Award in Careers Information, Advice or Guidance
The programme encourages participants to develop new face-to-face advisory skills and knowledge through practical application and experience and to enhance their students' career planning through improved professional competence.  In an era where demand for careers support far outweighs supply, this course promotes a triage approach to work alongside a level 6 Careers Guidance Practitioner to provide the best possible support for learners.  The course addresses the boundaries between advice and guidance in terms of skills, impartiality and role.
The aim of the Careers Information and Advice course is to equip participants with:
the skills to help learner make informed choices
an understanding of how a careers triage system operates
the ability to apply a career interviewing model.
The course is accredited by Gateway Qualifications: Level 3 Award in Careers Information, Advice or Guidance. This consists of two units.
Unit 1 Applying Interaction Skills for Information, Advice or Guidance
Unit 2 Information, Advice or Guidance - Principles and Practice.
The course is interactive and is based on a blended approach of live sessions and access to a comprehensive toolkit and further resources.  For more information please see here:  Microsoft Word - Complete Careers - Career Information and Advice.docx (complete-careers.com) or contact our CPD Manager directly Mark.Wilkinson@complete-careers.com  
Webinars
Click here to access a range of webinars and videos to support careers leads, teachers & educators. Videos created in collaboration with Confident Choices, Complete Careers, Greater Lincolnshire LEP, Careers & Enterprise Company & partner organisations.

Careers Training
The Complete-Careers Team comprises a wealth of knowledge up to Masters level in Career Development as well as in teaching and assessing.  Complete-Careers are members and preferred suppliers of training for the Career Development Institute and deliverers of the national Career Leader UK programme. 
 Our specialisms include:
quality award assessing and auditing
social media in career management
scientific career profiling
training and development
1-1 guidance, mentoring and coaching
emotional intelligence
curriculum resources and materials
neuro linguistic programming, transactional analysis and functional fluency
labour market information
decision making
We provide bespoke courses, training and continuous professional development programmes to meet your needs.  These can range from working with a small delivery team, to whole staff training of 200 plus members of staff.  Sessions' content and methodology are designed to meet need and duration can range from a short introduction 45/60 mins to a programme of training days over an extended period.
Contact admin@complete-careers.com to discuss your support needs and to gain a no obligation quotation.


About Career Mark
An integral part of the Complete-Careers portfolio is Career Mark, our brand for the Licence we have to provide the national Quality in Careers Standard.  Career Mark focusses on the  continuous cycle of development. This ensures that organisations achieving the award are demonstrating high quality CEIAG provision that exceeds current legislation and guidance. Career Mark ensures that students receive appropriate support and guidance when making decisions for their future. With over 200 members and award holders across the country Career Mark has an excellent reputation and is based here in Lincolnshire!  Primary Career Mark was introduced in 2016 and is becoming more and more popular as schools recognise the need to start careers education is much earlier.  We champion career learning starting from age 4 onwards. 
For more information please visit the website