Week 39
Volunteering Week
It's National Volunteers Week 2023 from the 1st-7th June! It's a chance to recognise the fantastic contribution volunteers make to our communities and say thank you.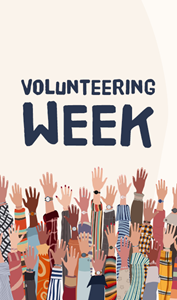 weeks To
Higher Education
Volunteering allows you to develop new relationships with people you may have never crossed paths with before. Meeting people with varying interests, passions and aspirations can give you new knowledge and experiences to apply to your life.
Volunteer work can improve your CV and give you lots of things to talk about during a job interview. It can allow you to fill in the gaps between jobs, or work and study, and demonstrates any key skills you learnt whilst doing it. You'll also show your personal commitment to a project.
Your task this week is to take a look at our online resource about how to write a CV. Access the resource here!